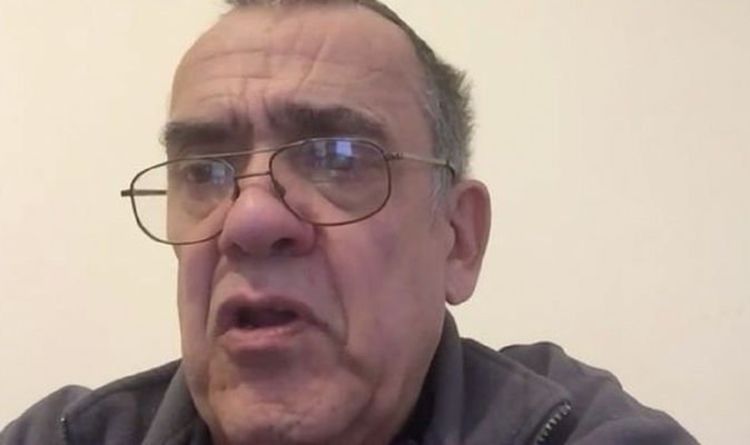 The British overseas territory, located in the South Atlantic, is over 4,400 miles away from UK shores. Kevin Saunders, who worked as the UK's Chief Immigration officer in Calais for 13 years, insisted it would not be a "logistically impossible" location to send migrants to be processed before coming to the UK.
Speaking to Express.co.uk, Mr Saunders suggested that it would in fact be "quite easy" to carry out such a demand, which he said would relieve pressures off UK Border Force in dealing with the current crisis in the English Channel.
He said that if the decision was made to process illegal migrants on Ascension Island, accommodation and infrastructure would need to be built on the island.
The former immigration chief went on to say that the UK could then land migrants at Dover and take down information such as fingerprints on their arrival in the UK.
But he said how after this process, migrants could then be transported to nearby former Manston Airport (RAF Manston), which is currently closed as a runway.
JUST IN Migrant crisis: Crossings continue despite winter weather
From here, he suggested migrants could be flown out to Ascension Island to continue the process of asylum applications.
Mr Saunders also claimed the prospect of being processed thousands of miles away from the UK could also contribute to cutting the flow of arrivals into the UK.
He said: "Realistically, if you set up offshore reception centres, that would stop people coming to the UK because they don't want to be there."
While he accepted that he was not a legal expert, he said he "cannot see what the problem actually is" with the idea.
He argued from an immigration point of view, it would mean more resources could be dedicated to assisting the English Channel crossing crisis while a dedicated team processed migrants on the South Atlantic island.
Mr Saunders also argued that such offshore centres "would stop people coming to the UK because they don't want to be there".
READ MORE Offshore reception centres for processing migrants are 'a winner' – former UK Border Chief
Home Secretary Priti Patel was however believed to have been considering the potential creation of processing centres away from mainland UK earlier this year.
Mr Saunders' comments come as more than than 26,747 migrants have arrived in the UK by small boats from France this year.
That amounts to more than three times the 8,469 that landed in 2020.
27 people died trying to cross the English Channel when their inflatable dinghy sank off Calais on November 24.
It comes as crossings have continued despite the hazardous winter weather which saw the RNLI scrambled to rescue a boat that was in trouble.