Rishi Sunak has been urged to "get on a plane" back to the UK amid a growing clamour for support for businesses hit by warnings over Omicron.
The chancellor is under pressure to respond because, though hospitality firms and shops remain open, they face a slump in trade thanks to Plan B work from home guidance and advice from health officials that people should limit their social interactions.
Business groups have demanded to know what steps Mr Sunak will take with the British Chambers of Commerce saying they had heard "nothing from the Treasury" since the latest round of interventions, designed to tackle the spread of Omicron, began last week.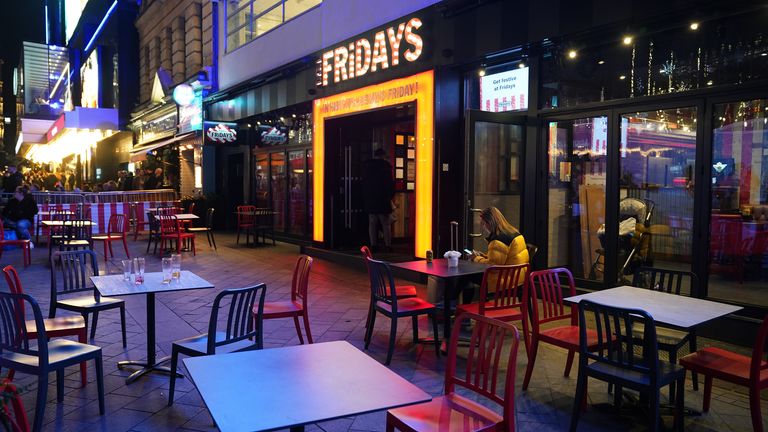 The CBI urged ministers to "provide support in lockstep with future restrictions".
Labour's shadow health secretary Wes Streeting told Sky News that people were "doing the right thing" by choosing not to meet their friends in the pub or cancelling planned meals.
"That is hitting hospitality through no fault of their own and therefore the government needs to step up.
"Instead, the chancellor and the business secretary are nowhere to be seen.
"I understand the chancellor is currently out of the country.
"So I think it is time for Rishi Sunak to get on a plane, get business leaders and trade union leaders around the table to thrash out a plan, a package of support, to help good hospitality businesses through what will be a very challenging period for them."
Some Tory MPs are also asking Mr Sunak to offer more help to business.
A spokesperson for Mr Sunak last night confirmed the chancellor was currently "on a long-planned trip to the US conducting government business with back-to-back meetings and roundtables".
He is expected to speak to representatives from the hospitality industry today and is due to fly back to the UK on Friday.