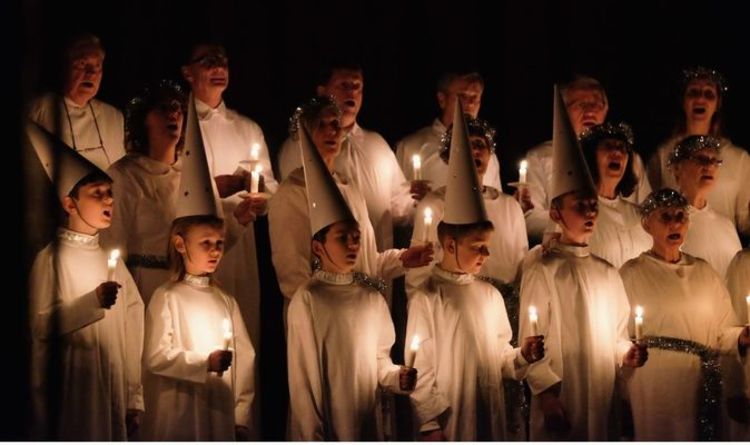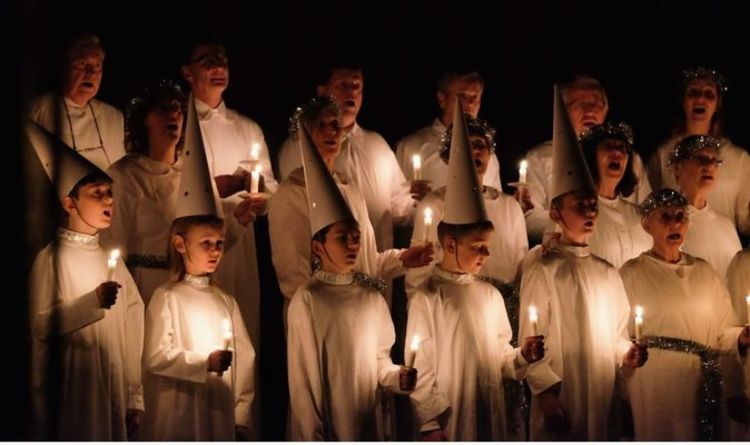 Malin Foxdal, 43, performed Zacharias Topelius' 1887 Christmas song Julvisa on the annual Christmas season television programme Luciamorgon, which was broadcast on SVT and airs every year on December 13 in celebration of Lucia Day. But the singer decided to change the lyrics to the song by removing references to God. She instead replaced that with slightly more vague references to terms including "love" and "light."
Ms Foxdal attempted to justify the choice of words by claiming the hymn resonated better with her in this way.
But the decision from the singer to change the lyrics has sparked a furious backlash from many, who have claimed it is an example of the secularisation of Christmas.
Salvation Army Officer Marie Willermark argued without references to God, the hymn becomes "a prayer without a recipient who can answer."
She wrote on Twitter: "A fine Luciamorgon @svt. Too bad you thinned out Z Topelius text.
"The prayer addressed to my Lord and King has been replaced by asking love to be a guest.
"Love should come with hope and light, iofs (sic) not entirely wrong for God is love, but it will be a prayer without a recipient who can answer."
Former MP Per Landgren (KD) wrote in a Facebook post: "How far can you go in terms of SVT's deletion of the author's intention with his poetry work and thus of a Christian cultural heritage in the song lyrics?"
He noted the Christmas period in the changed version is still allowed to be "signed" and that the angel guard from the original text remains, but have replaced "give me the glory of God" to "give me a candle" and that instead of "the king" you invite "love" as a guest.
READ MORE: Brexit Britain bags £200m defence deal with Japan in warning to China
SVT explained that it allows only small changes to word processing where individual words have been changed.
The broadcaster's project manager Marion Jernrada defended the performance but argued singers "are allowed to put their stamp on words and tone, just like in all other music programmes"..
She added the changed lyrics "relate in a beautiful, innovative and respectful way to Topelius' original text from 1887″.