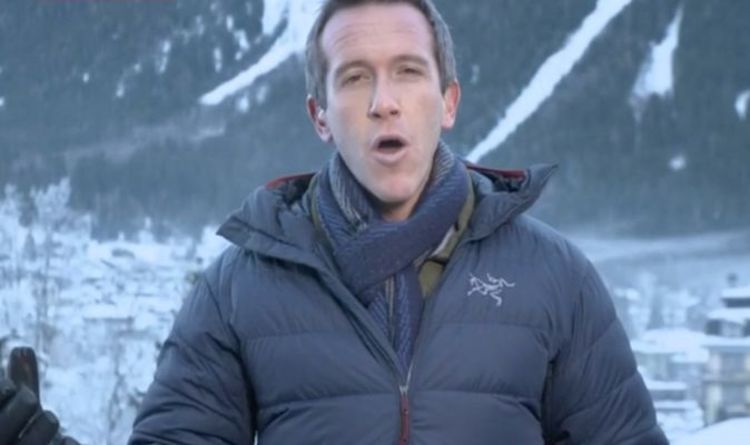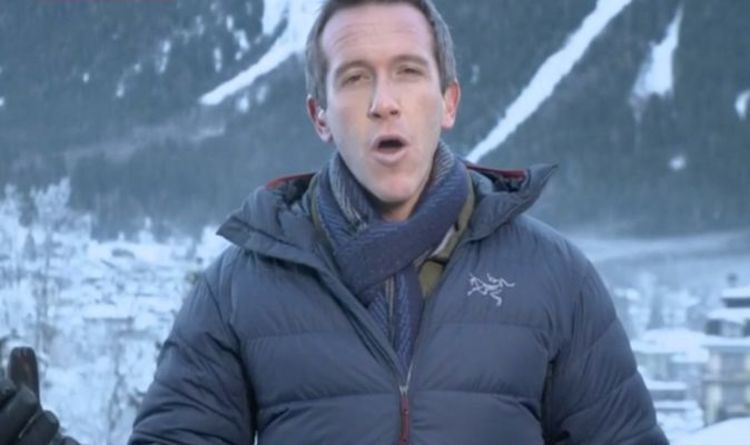 Speaking from the French Ski resort of Chamonix, Mark Lowen, the BBC's Southern Europe correspondent, suggested that the travel ban on Brits arriving in France has been miscalculated.
While the number of Omicron cases confirmed in France appears to be a fraction of those confirmed in the UK, he explained how testing and sequencing rates in Britain are "superior" to France's, thus a ban does not paint a complete picture.
France has demanded that Brits give a "compelling reason" to touch down on French soil amid fears of the spread of Omicron.
Mr Lowen said: "There is an argument that British sequencing is simply superior to that of France so actually the number of Omicron cases."
But he added that the cases in France are "probably much higher than declared."
JUST IN Omicron variant symptoms: The sign appearing when eating – 'it may come as a surprise'
Mr Lowen said the move by France to "pull up the drawbridge quickly" was to allow the French booster campaign to pick up pace to tackle rising cases.
He said how despite the measures, hospitals in France are already filling up with COVID-19 patients.
France reported 240 total confirmed cases of Omicron according to data from December 16.
France barred Britons from arriving in France after a record 93,000 cases of COVID-19 were reported in Britain on Friday.
All travel from Britain was barred without a reasonable excuse from midnight on Friday night sending holiday plans into meltdown for thousands.
The travel ban also sparked chaos at the Port of Dover on Friday after thousands of Brit and French holidaymakers rushed to get into France before the midnight deadline.
One commuter, Rebecca, stuck amid the chaos tweeted: "I've been stuck in the standstill traffic at Dover for well over 3 hours now; my ferry was due to depart at 22.50.
"Does this mean I will have missed it or will I be put on the next available ferry? Please advise, I'm very stressed!!"
DON'T MISS

French Prime Minister Jean Castex compared the spread of Omicron to "lightning" as he brought in the measures against Britain.
He also warned that Omicron will be the dominant variant in France by 2022.
Speaking on Friday, Mr Castex said that Omicron "does not seem to be more dangerous than the Delta variant and the data available to us indicate that complete vaccination coverage with the booster dose protects well against severe forms of the disease".
3,000 people are currently in intensive care units in France with COVID-19.