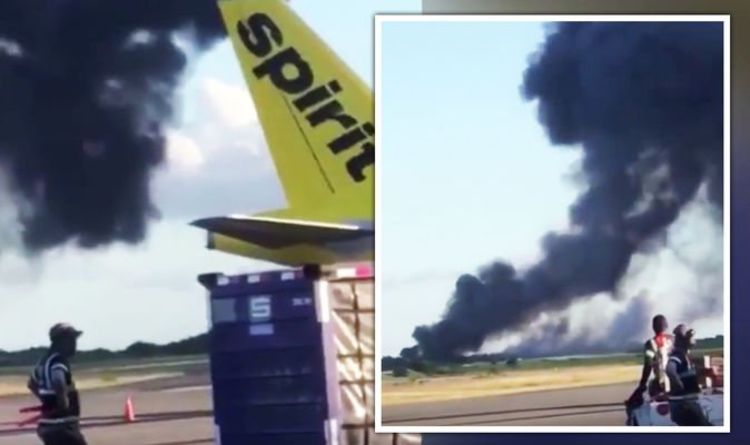 A rescue operation has been launched and it is not yet known whether any of the nine passengers on board have been injured in the crash. The plane crashed at Las Americas Airport in Santo Domingo while in transit to Florida.
It had taken off from La Isabela Airport in El Higüero and was heading to the States, according to Listin Diario, one of the leading newspapers in the Dominican Republic.
Helidosa Aviation Group, the operator of the plane, recounted the incident on social media.
They wrote on Twitter: "We hereby inform you that today, the HI1050 aircraft with two crew members and seven passengers has crashed at the AILA.
"Our Company is actively working to obtain more information and collaborating with the rescue bodies."
READ MORE:Kate and William's card sending message about Royal Family future
Journalist and TV and radio producer Anibelca Rosario took to Twitter to share a video depicting massive smoke plumes from the scene.
She captioned the video: "So far there is NO official information on the status of the nine people on board the plane of @Helidosa crashed in."
However, shortly after Ms Rosario posted on Twitter claiming all those on board had died, however, this has not been confirmed by authorities.
She wrote: "Confirmed! The nine occupants (two crew members and seven passengers) of the plane @Helidosa crashed on the runway of #AILA have died.
"All American passengers but of Latino origin.
"Peace to their souls."