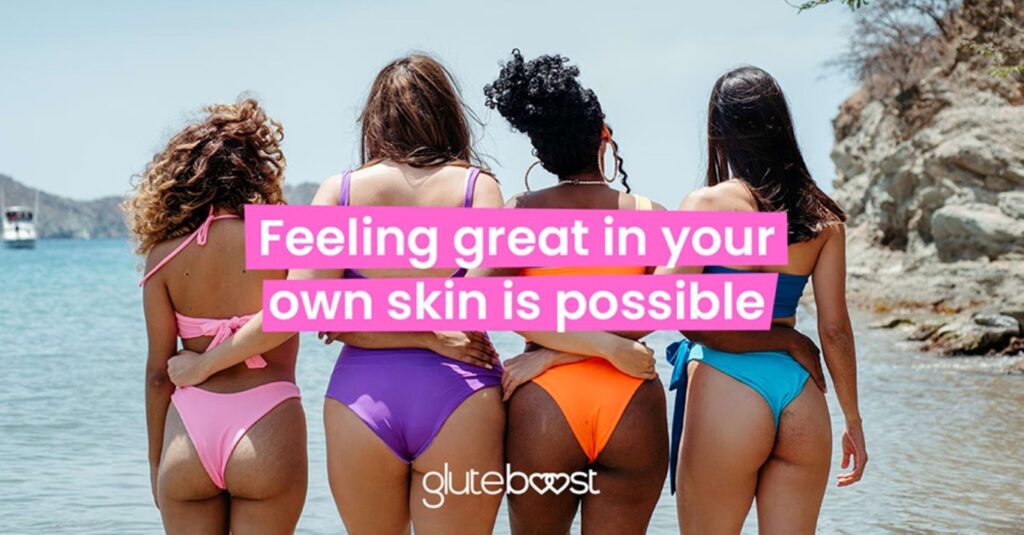 Unexpected Tips and Tricks
We all want beautiful, glowing skin – let's deep-dive into how to get great skin in ways you may not have thought of…
Sometimes it can feel like you've already tried it all when it comes to skincare and choosing the perfect skincare routine. You've gone through countless scrubs, tubs, cleansers, tonics, sprays and solutions, but the magic formula has not yet been cracked.
So, where on Earth do you start?!
At GluteBoost we know that the best way for you to get the most from your skin is to take a holistic approach to your journey of how to get great skin.
Do not wish to be anything but what you are, and try to be that perfectly.' St. Francis de Sales
Here are our off-the-beaten track perfect skincare routine tips and tricks:
1. Sleep Better
We've all heard of the phrase 'beauty sleep,' but it really is true; your body repairs itself whilst you're in the land of nod, which does wonders for the way you look. It's time to put your phone on airplane mode and make sure you're getting your 8 hours.
2. De-Stress
A recent study found that the higher our stress levels, the more we break out – so it's time to de-stress. We know this one can be easier said than done in a world that always wants more, but treat yourself to some essential oils and a hot bath – go on, you deserve it.
3. Get Moving
Working out can help boost your glow, reduce eye puffiness and give an overall more youthful appearance. In recent studies, it has even been shown to help wind back the clock, reversing the ageing process. Get your work-out routine back on track with our protein shake.
4. Feed Your Skin
Eating fruit, veggies and teas packed with vitamin C and antioxidants helps to renew your skin from the inside out, even boosting the levels of collagen in your skin. Next time you're at the grocery store, try to stock up on green tea, blueberries, spinach, kale, papaya and oranges – your skin will thank you!
5. Derma Roller
You may have heard that derma rollers can help to stimulate the skin, boosting your skin's natural cell renewal and tone – look no further, as our derma roller really is the bees' knees, with 3D microcurrents to really give a powerful boost to your skin.
Take a look at our range of health and beauty products here.