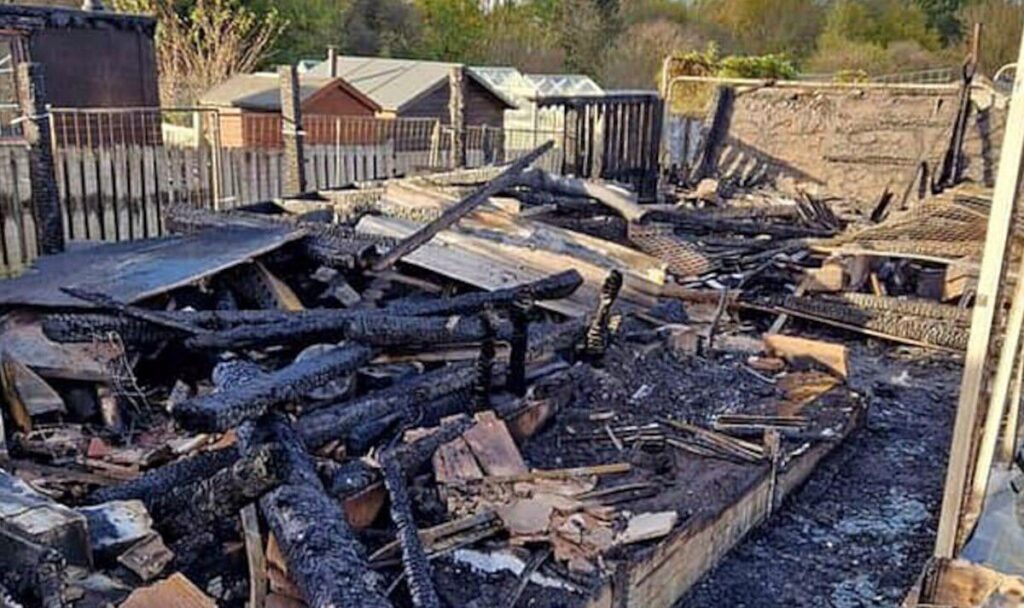 A grandfather has been left heartbroken after his allotment was burned down in a suspected arson attack. The plot was described as his "pride and joy".
Alan Walker has visited his allotment in South Hylton, Sunderland, every day since the death of his wife Valerie in 2011, according to his grandson.
But on Friday, the site was engulfed by flames.
A fire managed to cause extensive damage before the emergency services were able to extinguish it.
This resulted in a log cabin being destroyed and 30 chickens killed.
Northumbria Police are now investigating a case of suspected arson.
A spokesperson said in a statement: "Shortly after 5am on Friday (November 4) we received a report from Tyne and Wear Fire and Rescue Service of a fire at allotments at Pottery Lane, South Hylton, Sunderland.
"The fire was extinguished and an investigation is now underway to establish the cause.
"At this stage, we are currently treating the cause of the fire as suspected arson."
READ MORE: Queen Consort Camilla gets new cypher ahead of Kings' coronation
Anth Bate, his grandson, quoted in the Mail, said: "It's been heart-breaking for us all.
"It's taken him more than five years to get it the exact way he wanted with his log cabin and he had said just days before the fire that he had finished it and now it's all just gone like that.
"He wanted to spend his birthday in his happy place and it's been keeping him busy since Nana passed away.
"It was his pride and joy. It's awful, he's more upset about the chickens than the place because he says it can be rebuilt, so that's why I've launched the fundraiser to help out."
Mr Bate refers to a GoFundMe page which has been set up since the fire to help raise money for the allotment to be redeveloped.