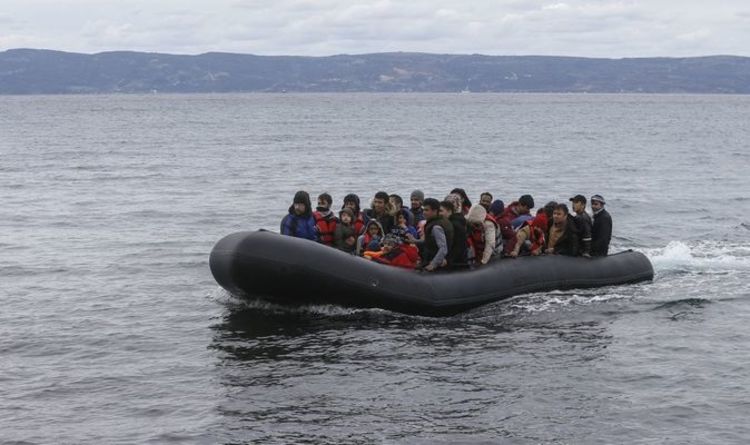 A month after 27 people died in an attempt to cross the English Channel from France, more migrants lost their lives near Greek shores as they tried to enter EU territory. Local authorities said in a statement that two boat crashes happened in a single week.
The first shipwreck on Tuesday killed at least three men off the island of Folegandros.
The coast guard on Wednesday said 12 people were rescued from an inflatable dinghy off Folegandros in the southern Cyclades, 180km (112 miles) southeast of Athens.
The 11 men and one woman were taken to a hospital on the nearby island of Santorini as a precaution.
The boat began its journey from Turkey before making it to Greek waters.
Although twelve people survived that crash, dozens are still missing.
Among the passengers were migrants originally from Iraq, Syria and Egypt.
Coast guard spokesman Nikos Kokkalas told state-run ERT television: "The survivors made it onto a dinghy that was tethered to the (bigger) vessel.
"Only two of them were wearing life jackets.
READ MORE: Plea to 'toughen asylum laws' after more migrants attempt crossing
Despite a drop in arrivals in recent years, Greece remains a crucial route for migrants and asylum seekers from Asia, the Middle East and Africa fleeing conflict or seeking a better life in Europe.
Folegandros is not a usual route for migrant smugglers as it involves a lengthier way to Greece.
Local authorities believe the increased patrols and allegations of summary deportations back to Turkey for those who arrive have forced the traffickers to consider new journeys on larger vessels and with bigger groups of migrants.
Other vessels have bypassed the Greek islands and headed directly from Turkey to Italy.