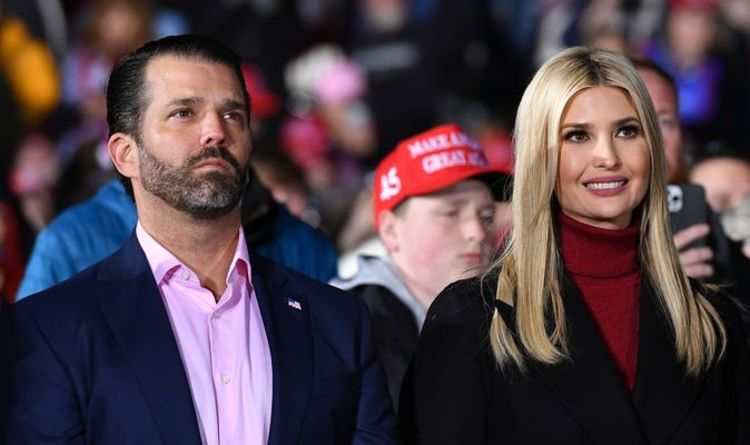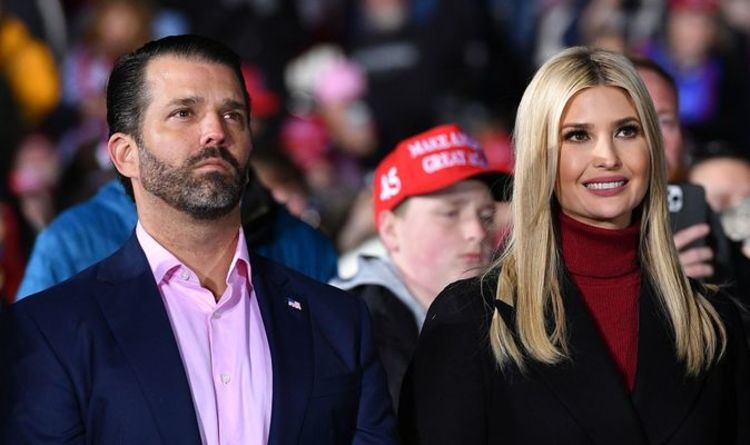 The New York attorney general's office is carrying out a civil investigation into whether the Trump Organization manipulated the values of its properties. Donald Trump Jr and Ivanka Trump have both been subpoenaed by the attorney general as part of their investigation.
On Monday, the subpoenas were made public in a court filing.
A judge set a briefing schedule to handle a dispute that has arisen over the subpoenas for the former President's testimony as well as Donald Jr and Ivanka's.
The attorney general's office previously subpoenaed Trump for testimony and set a deadline of January 7.
Mr Trump's lawyers have said they would move to quash the subpoena.
Eric Trump, an executive vice president at the company, was previously subpoenaed and provided his testimony in late 2020.
Attorney General Letitia James' office said the filing is seeking testimony and documents from the former President and his children "in connection with an investigation into the valuation of properties owned or controlled" by Donald Trump and his company, the Trump Organisation.
Ms James' case is a civilcase, while Mr Trump's business and tax affairs are also the subject of a criminal investigation run by the Manhattan district attorney, Cyrus Vance, which has been in progress for more than three years.
Ms James joined the Manhatten investigation in May, which includes a focus on whether the Trump Organisation overstated the value of some real estate assets to obtain loans and tax benefits.
Previously, Mr Trump and the Trump Organisation claimed Ms James violated their rights under the US constitution by pursuing a politically motivated investigation.
The former President and the company pointed to public statements Ms James made before she was elected as attorney general.
Mr Trump and the Trump Organisation are seeking a court order barring the investigation from going forward.
In a statement, Trump's attorney, Alina Habba, said: "By filing this lawsuit, we intend to not only hold her accountable for her blatant constitutional violations, but to stop her bitter crusade to punish her political opponent in its tracks."
In her own statement, Ms James said: "The Trump Organization has continually sought to delay our investigation into its business dealings and now Donald Trump and his namesake company have filed a lawsuit as an attempted collateral attack on that investigation.
"To be clear, neither Mr Trump nor the Trump Organization get to dictate if and where they will answer for their actions.
"Our investigation will continue undeterred because no one is above the law, not even someone with the name Trump."
MORE TO FOLLOW