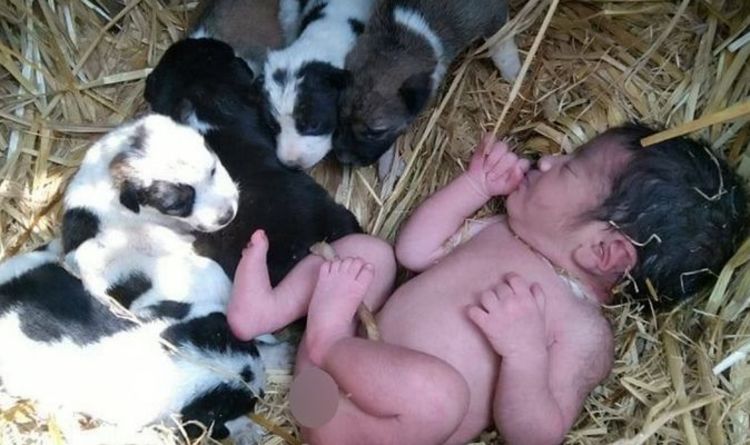 The baby was left in the night with no clothes and her umbilical cord still attached in the Chattisgarh province of India. She was found the next day snuggled up with the dog and her puppies who were keeping her warm.
One local said the stray dog could have saved the tot's life.
They said: "It's possibly the warmth from puppies and their mother itself who had kept this newborn alive.
"Usually, the temperature dips at night and it's already December.
"I must say, it's her sheer luck."
Senior IPS officer of Chhattisgarh Police, Special DG RK Vij, expressed his shock at the incident.
Local representative Munnalal Patel said they had found the newborn after heading out for daily chores.
They said: "At 11 in the morning, we saw that there is a newborn baby girl who was crying and lying alongside puppies in our village.
"We panicked and informed the health department before the newborn was taken to the hospital for further checkup."