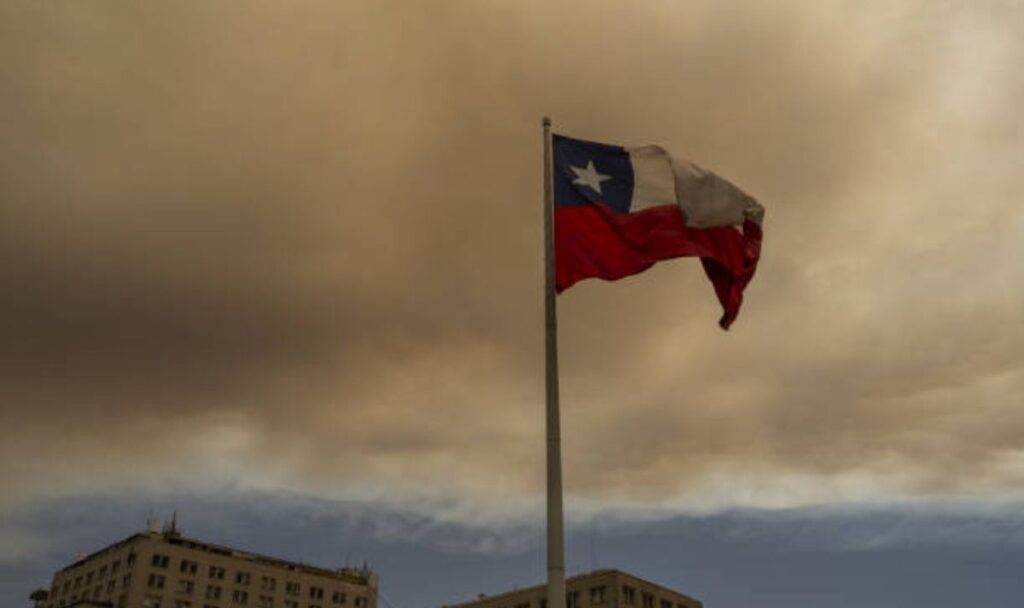 A forest fire in the Viña del Mar region of Chile has led to a state of catastrophe being declared by the Government. Dozens of residents have been forced to evacuate their homes after the blaze was described as advancing "rapidly" in the region.
According to a Vineyard Fire Commander, almost 200 homes have been torched, with the advice given for residents to stay away so as not to interfere with the firefighters' work.
The country's National Forest Corporation (CONAF) said the inferno "remains active with rapid propagation, high intensity and spread of sparks".
The National Emergency Office of the Ministry of Interior (Onemi) said in a statement: "Due to a forest fire, it is requested to evacuate sectors Puerto Montt, Puerto Aysen, Cabritera, Forestal Alto and Toma Felipe Camiroaga in the city of Viña del Mar."
The Onemi also put out a red alert in the area, allowing all necessary forces to mobilise quickly to fight the fire.
A total of 15 hectares of vegetation have been consumed so far by the blaze.
Onemi recommended residents use masks or T-shirts to cover their faces to prevent smoke inhalation.
People were asked to evacuate along with household pets and not to return until the authorities indicate that the area is out of danger.
READ MORE: Kate Middleton 'not expected' to wear uniform at Trooping the Colour
The Disaster Risk Management Committee are currently evaluating the fire situation in the area, with the Minister for Social Development Giorgio Jackson tweeting: "We are in COGRID (Disaster Risk Management Committee) evaluating the situation of the Valparaiso and Viña Fire.
"The @mindesarrollo teams are coordinating with municipalities and when the area is stabilized we will begin the cadastre of affected households."
The Minister of the National Defense of Chile Maya Fernández, Vice Admiral Yerko Marcic, the head of the Navy and the general director of the Chilean Police Force have met at the naval base of Talcahuano to deal with the crisis.