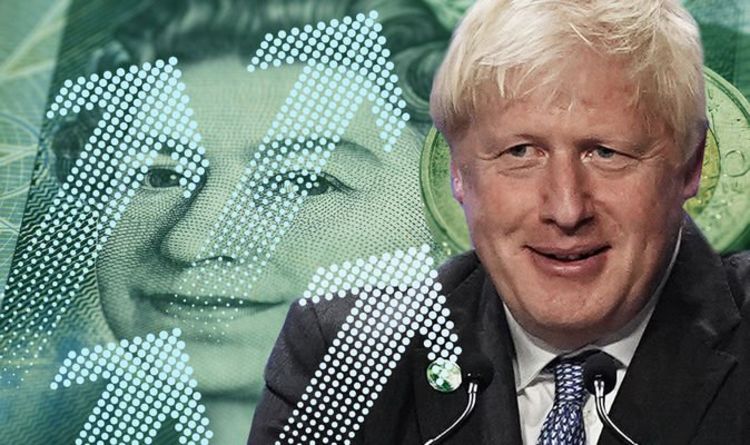 Independent economist Julian Jessop took to Twitter to share the impressive news of Britain's success. He tweeted: "Some better news from the euro area; construction PMI (not part of the composite index) picked up to 53.3 in November, from 51.2 in October.
"Flattered though by tax breaks in Italy, with Germany in particular still sub-50…"
Mr Jessop outlined what other EU countries were sitting at in comparison to the UK – with both Germany and France trailing behind.
For November, France was sitting at 51.6, with Germany at 47.9.
Mr Jessop added: "More good news on the UK economy (and another sector where Brexit Britain is outperforming Germany and France): the construction PMI climbed to 55.5 in November, from 54.6 in October, with supplier delays and price pressures easing…"
Mike Smith replied: "Shops are fully stocked, no problems in ordering items from websites.
"Another project fear myth slain."
A supply chain chief recently announced another win was on the horizon for Brexit Britain over the supply of medicines to Northern Ireland.
Martin Sawer, chief executive of the Healthcare Distribution Association, spoke of the agreement for the supply of medicines being "almost their (Government) number one priority".
READ MORE: Hazy-eyed Prince Andrew goes for a drive during trial
"And they are talking, you know, they're having a lot of talks."
Mr Sawer continued: "It was because of this potential that we do need some sort of agreement with the EU on medicines, to make sure that patients in Northern Ireland continue to get the same range of medicines that we do in the rest of the UK.
"I do know that the UK Government has been engaging with the supply chain really well on this front because I'm part of that engagement; and the UK Government, they have it as almost their number one priority – medicines and healthcare, generally – to make sure that the patients in Northern Ireland are not inconvenienced at all.
"I think the EU now recognises that and also understands there are complications on the regulatory front, and it is very complicated, that would have meant […] there would have been a no challenges to produce the same range in Northern Ireland because it would just be uneconomic to do so under the regulatory regime of the EU, as applied to Northern Ireland."
Simon Coveney, the Republic of Ireland's foreign affairs minister, spoke of the difficulty in reaching an agreement over the issue.
Mr Coveney said that "some things can be agreed this side of Christmas, hopefully, like giving certainty to people in Northern Ireland in terms of the supply of medicines from Great Britain into Northern Ireland."
He added: "It's been difficult to make progress, but I think there has been some progress."
Simon Coveney, the Republic of Ireland's foreign affairs minister, spoke of the difficulty in reaching an agreement over the issue.
Mr Coveney said that "some things can be agreed this side of Christmas, hopefully, like giving certainty to people in Northern Ireland in terms of the supply of medicines from Great Britain into Northern Ireland."
He added: "It's been difficult to make progress, but I think there has been some progress."