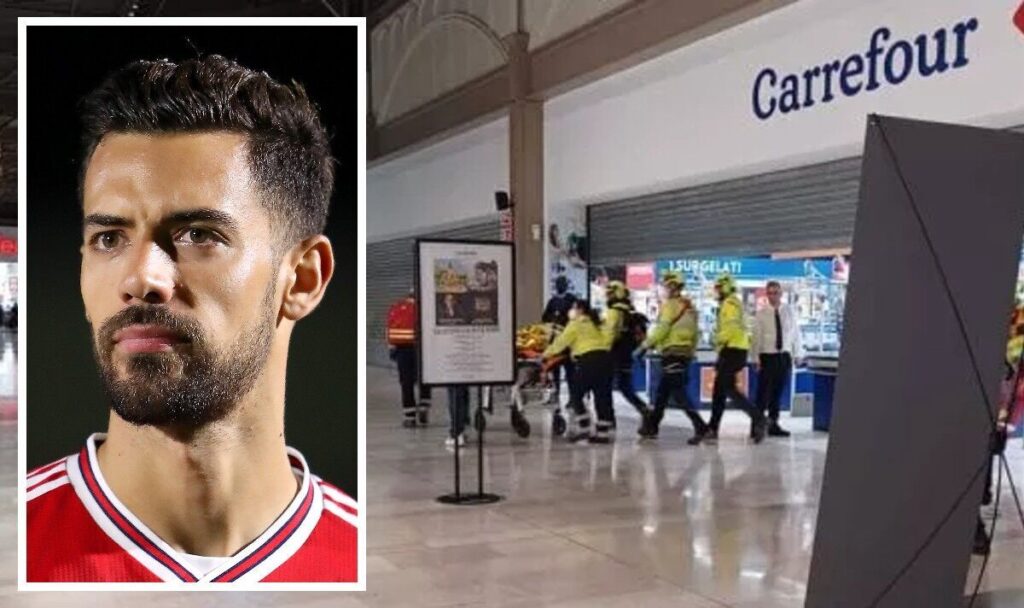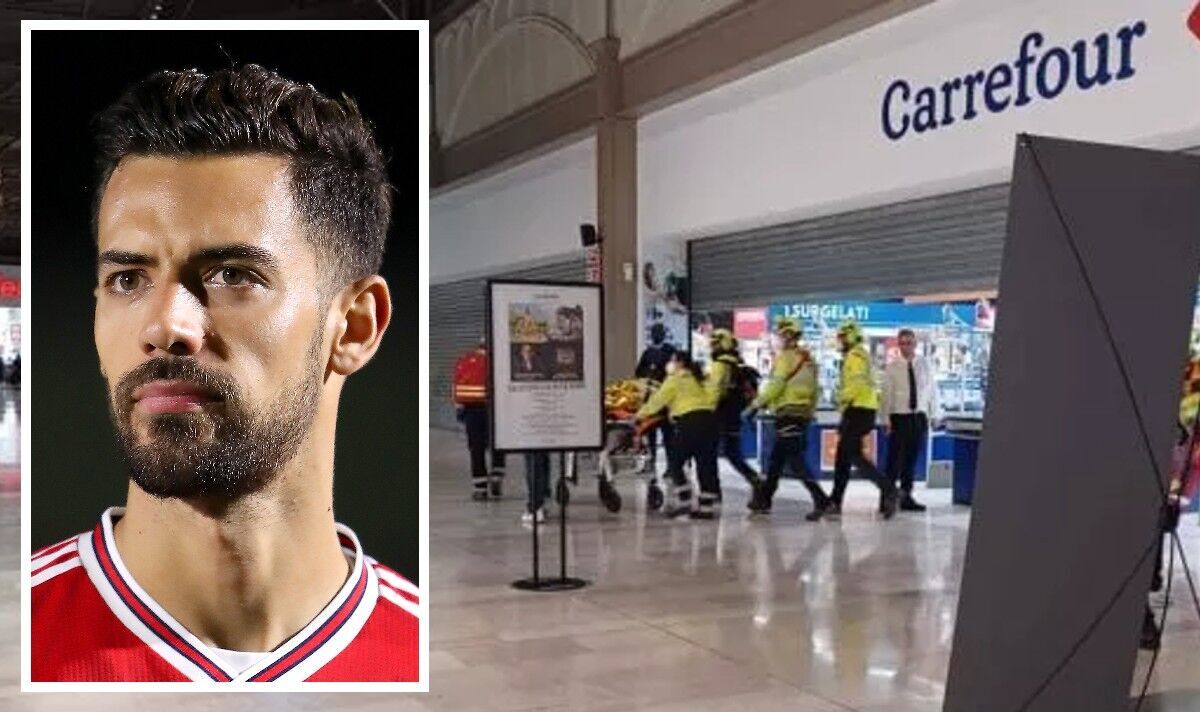 Pablo Mari is reported to have been knifed in a stabbing rampage which has left a number of other individuals injured. The former Arsenal centre-back player, now on loan to Monza, was hospitalised but is "not seriously hurt", according to a statement from Arsenal.
La Repubblica reported that at least five people had been stabbed, three of which are in "serious condition".
A cashier is also understood to have sustained serious wounds, with some reports suggesting these have subsequently resulted in his death.
RTL Radio reported: "One of the people stabbed in a shopping centre… died. According to what is learned, it would be a Carrefour employee."
The alleged attacks took place in the Carrefour supermarket in the centre of Milanofiori of Assago, just outside Milan.
The Italian paper said that at around 6.30pm local time, the alleged aggressor grabbed a knife from a supermarket shelf and started stabbing people – "most likely… at random".
He is understood then to have been stopped by shoppers before police arrived to deal with the situation.
One young woman in the mall, translated to English, said: "We were at the [checkout counter] and thought it was a robbery because we saw guys and a lady running.
READ MORE: Mum's horror as 2-year-old wanders out of nursery with friend
"Then we saw more and more people with upset faces and we realised that something serious had happened."
The Spain-born defender, now aged 29, started his career at Mallorca before signing for Gimnastic in 2013. It was there he caught the attention of Manchester City who signed Mari in 2016 before loaning him to Girona, back in Spain.
Without playing a match for Manchester City in three years at the Etihad he signed for Brazilian side Flamengo.
He joined Arsenal in 2020 after a brief period on loan at the north London side.
The defender has played 12 league matches for Arsenal before being loaned to Italian sides Udinese and then Monza, who he joined in August.
Only days ago Mari spoke in glowing terms of his "two-year masterclass" under Arsenal boss Mikel Arteta.
Describing how he still watches Arsenal matches from Italy Mari said Arteta "changed my vision of football".
He added on the Premier League side's recent form which has got them to top of the table: "They are at a stratospheric level. For me the key has been a word called time. It doesn't surprise me because it was clear that their way of working would give them a lot of joy."
In a statement released this evening, Arsenal said: "We are all shocked to hear the dreadful news about the stabbing in Italy, which has put a number of people in hospital including our on-loan centre-back Pablo Mari.
"We have been in contact with Pablo's agent who has told us he's in hospital and is not seriously hurt. Our thoughts are with Pablo and the other victims of this dreadful incident."