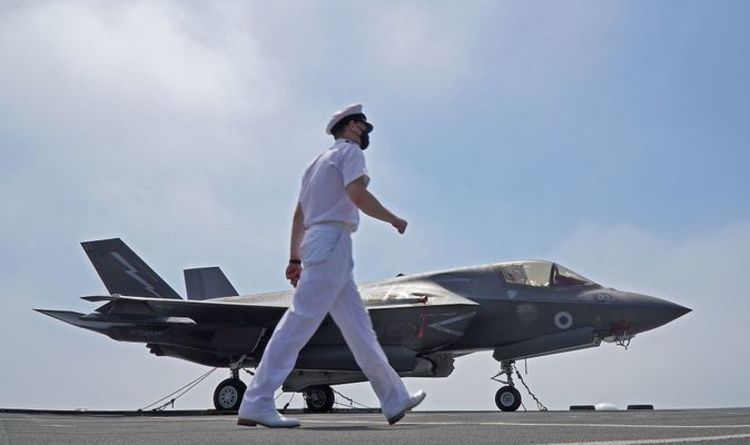 According to the Telegraph, a source revealed Russia has been paying close attention to the incident.
The source said: "The Russians haven't taken their eyes off the carrier while it's been in the Eastern Med.
"Recovering the jet is the top priority to stop if falling into the wrong hands."
In a statement shortly after the incident, the Ministry of Defence confirmed the pilot of the aircraft had been safely returned to the ship.
They said: "A British F35 pilot from HMS Queen Elizabeth ejected during routine flying operations in the Mediterranean this morning.
"The pilot has been safely returned to the ship and an investigation has begun, so it would be inappropriate to comment further at this time."
The jet, which is estimated to cost in excess of £100million, is one of eight owned by the RAF.
Although the process to salvage the jet is not considered too difficult, several nations have offered their support to retrieve the aircraft.
"In terms of the practicalities of doing it, the logistics of it would be the same as it is for us."
Reassuring the public, Defence Secretary Ben Wallace, 51, said: "It is not a secret the Russians have been very interested in the carrier group both on the way out from the United Kingdom – as she's sailed and her group towards the Pacific – and now she is back in the Mediterranean.
"Of course the Russians are playing close attention – it is what I'd expect.
"It is what we do to their ships. We keep an eye on each other. That's also how we hopefully make sure we avoid misunderstandings and miscalculations."