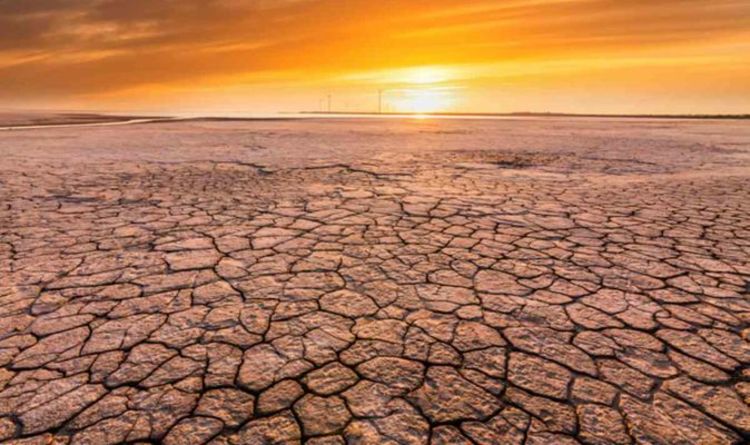 The doomsday report forecasts a situation, not unlike the Mad Max films and was issued by the UK Climate Resilience Programme. Researchers considered what would happen to society in the UK in the event of climate change. The report predicts the collapse of law and order in the event of a catastrophe.
The stark forecast described the complete collapse of society leaving.
The researchers modelled a future where armed militias and criminal gangs roamed the land unchallenged.
The grim report is called Shared Socioeconomic Pathways.
The Government-funded UK Climate Resilience Programme outlined a range of "plausible futures" as a result of global warming.
One scenario in the report described how a "rich elite" could impose conscription.
READ MORE: Boris Johnson: 'World has to act to stop destruction of our forests'
It read: "Because of the high costs associated with reforming the NHS, the preferred solution is to increase privatisation of general and specialised health services and medication provision.
"Citizens are encouraged to purchase private insurance policies in order to receive better healthcare.
"This transitional period worsens care for the poorest in society."
The Meteorological Office report was carried out by Cambridge Econometrics, the UK Centre for Ecology and Hydrology.
It also included input from the universities of Edinburgh and Exeter.
A spokesman for the Met Office, a Government agency overseen by the Department for Business, said: "The Shared Socio-Economic Pathways project is important in order to understand climate risk and resilience as climate change and socio-economic factors are highly linked.
"It is just one project as part of a wider programme of science research funded by the UK Government's Strategic Priorities Fund on UK climate resilience.
"These include research programmes to protect the environment and communities from the effects of climate change and to support a move to a low carbon economy."