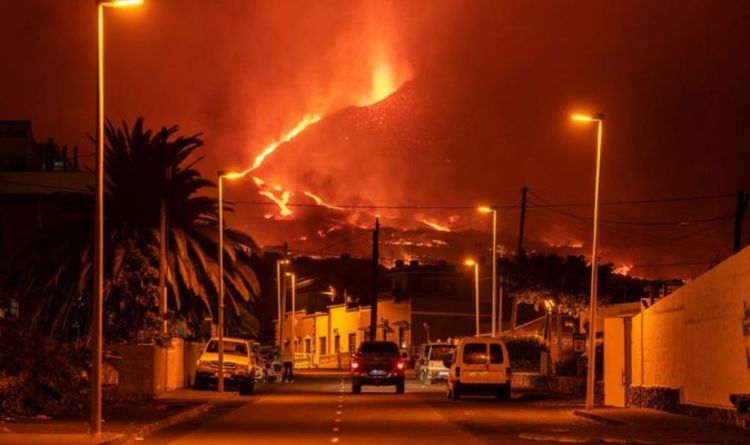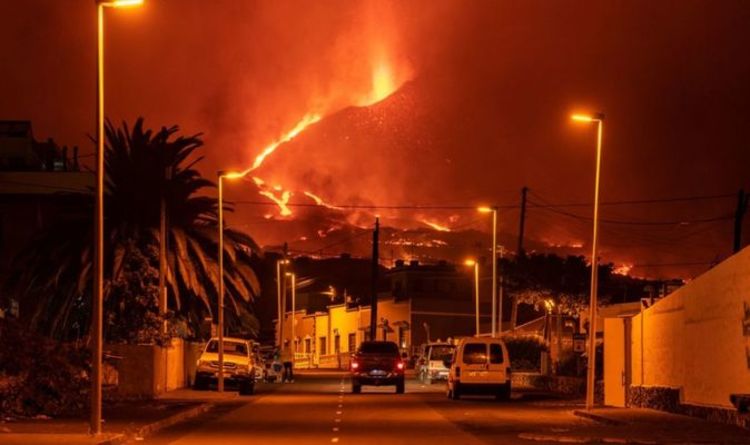 Casimiro Curbelo, the president of the council of La Gomera, believes the tactic could be used to divert the white-hot molten rock away from infrastructure and crops. Mr Curbelo made his outlandish statement during an appearance on Spanish TV chat show El Espejo Canario last week, according to local press reports.
He spoke during a segment analysing possible solutions to stop the devastation that has already left parts of the island a smouldering wreck.
To date, 10 lava flows have formed in the 38 days since the Cumbre Vieja volcano erupted.
The flows have wiped out more than 2,200 acres of land – destroying a total of 2,162 buildings.
During the appearance, Mr Curbelo clarified that he was not referring to heavy artillery, but smaller bombs.
READ MORE: France in flames: Fireballs engulf 15 vehicles as violence erupts
The outspoken politician's suggestion came as the volcano remains highly active, according to scientists.
It continues to suffer "small" internal collapses in its cone which leads to the opening of new lava flows.
To add to this, more than 70 earthquakes have occurred in the southwest of La Palma since midnight on Wednesday.
The largest occurred at 6.19am and was 4.6 on the Richter scale.
And as the eruption shows no sign of dissipating, the islands' President Angel Victor Torres warned people to learn to "live" with it.
He said: "The only certainty is that there is no certainty.
"The reality is that we have to live with a volcano that will decide when to end."
Additional reporting by Maria Ortega