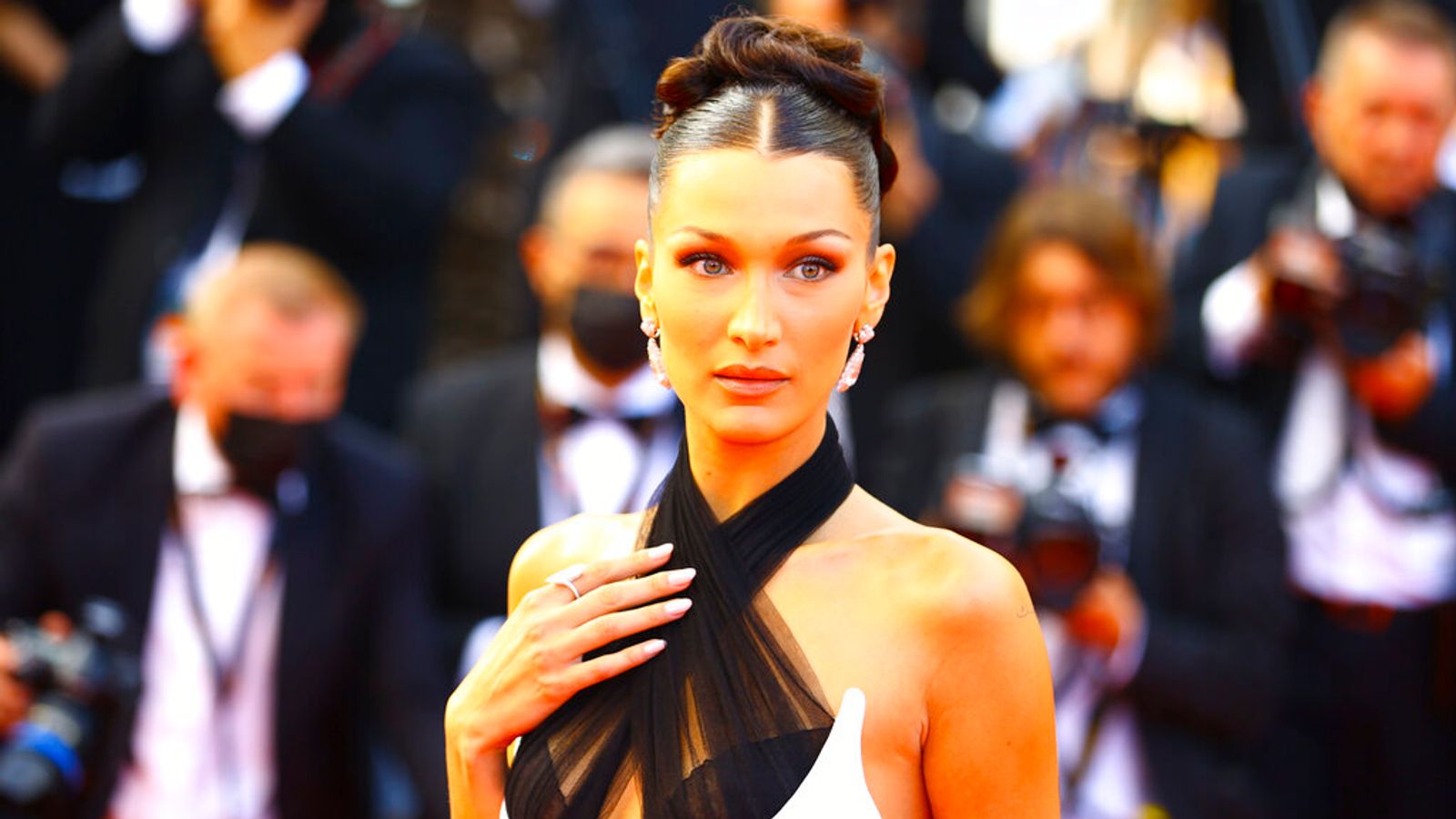 Supermodel Bella Hadid has told her followers that she cries "pretty much… every day" and "every night" in an emotional Instagram post about mental health.
The 25-year-old shared a number of seemingly candid photographs of her crying to her 47 million followers, saying she has been suffering from mental health difficulties "for a few years now".
In the lengthy post, Hadid transcribes a clip by singer Willow Smith, saying: "All humans are different, every single human has something so special and unique to offer. And people forget that everyone is basically feeling the same way: lost, confused, not really sure why they're here.
"That anxiety, like, everyone is feeling that and trying to cover it up in some way.
"We're gonna come together in our flaws. In our insecurities, in our joy, in our happiness, and accept it all as beautiful and natural."
She also takes on social media, saying it "is not real", telling fans they are "not alone".
"I love you, I see you, and I hear you," Hadid wrote.
"Self help and mental illness/chemical imbalance is not linear and it is almost like a flowing rollercoaster of obstacles… it has its ups and downs, and side to sides. But I want you to know, there is always light at the end of the tunnel, and the rollercoaster always comes to a complete stop at some point.
"It took me a long time to get that in my mind, but I've had enough breakdowns and burnouts to know this: if you work hard enough on yourself, spending time alone to understand your traumas, triggers, joys, and routine, you will always be able to understand or learn more about your own pain and how to handle it.
"Which is all that you can ask of yourself. Anyways. Not sure why but it feels harder and harder to not share my truth on here. Thank you for seeing me and thank you for listening. I love you".
Hadid, whose sister Gigi is also a famous model, has previously spoken about her mental health struggles, including her battle with anxiety in her teenage years.
In January she took a break from social media to try and improve her mental health.