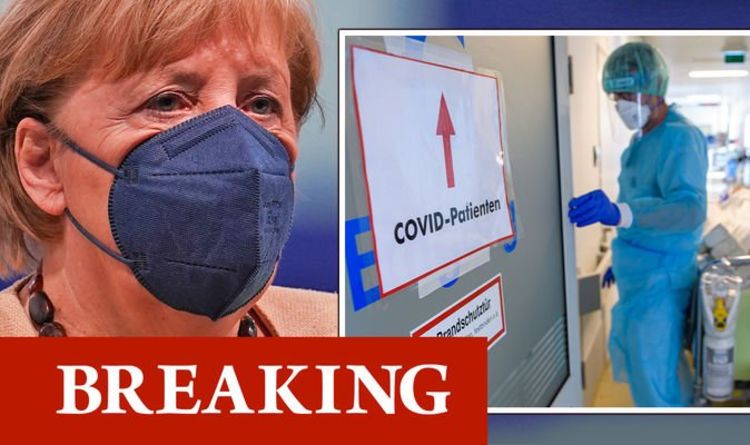 Kai Klose, the Minister of State for Social Affairs and Integration for Hesse, tweeted: "It is very likely that the #Omicron variant has already arrived in Germany." He added: "Last night, several mutations typical of Omicron were found in a person returning from South Africa.
"So the suspicion is strong and the person has been isolated at home. The complete sequencing is still pending."
He appealed: "Please protect yourself and those around you.
"If you have returned from southern Africa in the last week, limit your contacts and get tested!"
If this case is confirmed, it would be the first case of the Omicron variant in Germany.
Mr Klose did not divulge further details about the passenger, or which airport they had arrived at.
The World Health Organization classified this new variant, Omicron, as a variant of concern on Friday.
Numerous countries have responded with renewed travel restrictions.
The UK has reintroduced the red list, which now includes South Africa, Namibia, Zimbabwe, and Botswana.
READ MORE: Massive upsurge in 'corona parties' amongst anti-vaxxers in Europe
News of the new variant has sparked panic, but a Sage scientist has told the BBC the Omicron variant is not catastrophic.
Professor Calum Semple, part of the government's scientific advisory group, told BBC Breakfast: "This is not a disaster.
"The headlines from some of my colleagues saying 'this is horrendous' I think are hugely overstating the situation."
He added: "Immunity from the vaccination is still likely to protect you from severe disease.
You might get a snuffle or a headache or a filthy cold but your chance of coming into hospital or intensive care or sadly dying are greatly diminished by the vaccine and still will be going into the future."
Over 50 million people in the UK have received at least one dose of a Covid vaccine.
Of these, over 42 million have received two doses.
The booster jab programme, which began in mid-September, has meant that just shy of 17 million people have received this third dose.
Additional reporting by Monika Pallenberg.