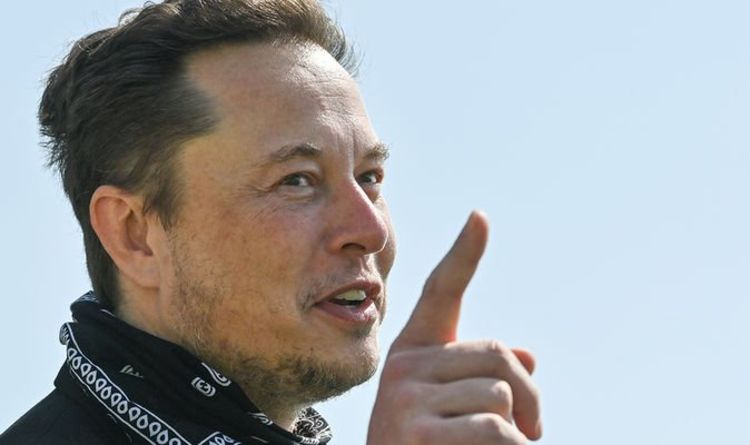 Elon Musk is facing a boycott threat in China after Beijing slammed his space company SpaceX. China formally complained to the UN agency responsible for space safety after two near misses with SpaceX satellites that it says posed a serious threat to astronauts' lives. Zhao Lijian, a foreign ministry spokesperson, said that China "urges the US to act responsibly" after the incidents involving the Starlink satellites.
On Tuesday, China submitted a complaint accusing the US of ignoring international treaty obligations and engaging in irresponsible and unsafe conduct in outer space.
In a note to the UN Committee on the Peaceful Uses of Outer Space, China said Tiangong, its new space station, had to manoeuvre to avoid one Starlink satellite in July and another in October.
The complaint prompted a social media backlash against Elon Musk and his companies, SpaceX and Tesla.
Several social media commentators raised the idea of sanctions or boycotts against SpaceX and Tesla.
JUST IN: Madeleine McCann mystery after grim discovery during raid on home
Tesla sells tens of thousands of vehicles in China each month.
However, the electric car company has seen its reputation tarnished in China after a spate of recent crashes and scandals.
These include alleged braking issues with Tesla models in China, while some military compounds in Beijing have banned Tesla owners from parking their vehicles inside the gated areas due to spyware fears.
One hashtag on the Weibo social networking platform recorded 90m views on Tuesday.
One user posted: "How ironic that Chinese people buy Tesla, contributing large sums of money so Musk can launch Starlink, and then he (nearly) crashes into China's space station."
One Weibo user echoed this: "We cannot let Musk eat China's food while smashing China's cooking pot. I definitely won't buy Tesla."
The boycott threat is a common response in China to foreign brands perceived to be acting against national interests.
Some urged China to impose sanctions on the US, adding: "Why don't we just do what they do?"
California-based SpaceX has so far remained silent on the war of words.
The war of words comes just as Elon Musk was named Time magazine's 2021 Person of the Year.