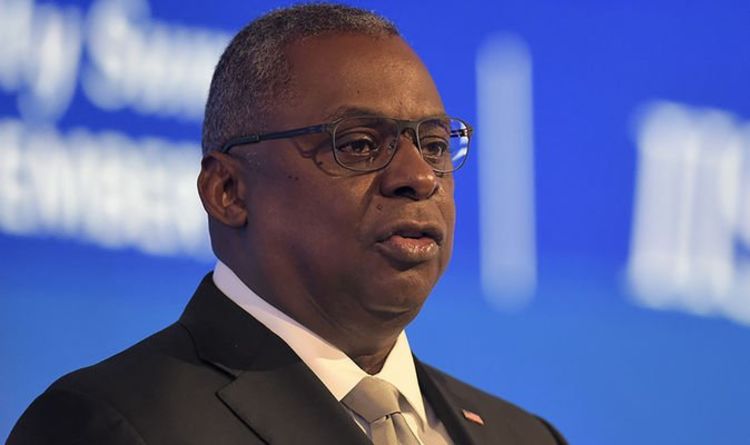 Defence Secretary Lloyd Austin said Beijing's strategy "increases tensions in the region". Hypersonic missiles are capable of orbiting Earth before re-entering the atmosphere and destroying targets.
Yesterday Mr Austin said: "We have concerns about the military capabilities the People's Republic of China continues to pursue.
"The pursuit of those capabilities increases tensions in the region.
"It underscores why we consider the PRC to be our pacing challenge.
"We'll continue to maintain the capabilities to defend against a range of potential threats from the PRC to ourselves and to our allies."
Beijing has reacted furiously to MI6 chief Richard Moore's claims that China is now the intelligence agency's biggest concern.
Liu Xiaoming, a long-serving Chinese ambassador to the UK, said: "The UK is also peddling fake news and false intelligence in its accusation of China setting up 'data traps' to erode other countries' sovereignty."
Concern is growing among theWest that China is accelerating its military capabilities and flexing its muscles on countries in the region.
Speaking as a Chinese nuclear submarine surfaced in the Taiwan Strait, former Japanese prime minister Shinzo Abe indicated Japan would intervene if China attacked Taiwan.
He said: "A Taiwan crisis would be a Japan crisis and therefore a crisis for the Japan-US alliance."
The prospect of a Chinese invasion has long been regarded as the potential trigger for a super-power conflict.
China's efforts to accelerate its military capabilities were highlighted by its July test of a hypersonic weapon.
Experts said the weapons system is clearly designed with a purpose of evading US missile defences.